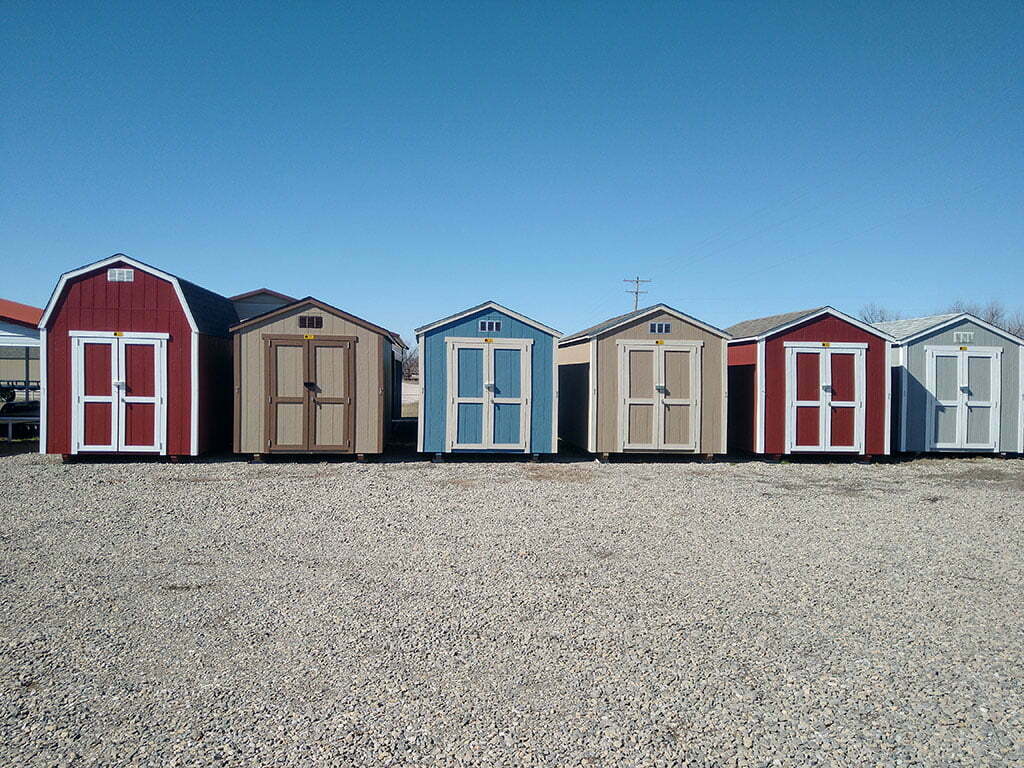 We offer an alternative to the traditional mini storage units.  You can actually rent a sturdy wood building on our lot near Perkins.  To get started, fill in the "Rental Application" in the drop-down menu under rentals.
Our wood buildings are off the ground, dry, tight–and attractive.  You will not have a problem with condensation.  You can rent one for two months (minimum), or a year, or for years.  If you decide to purchase your rental unit and have it delivered to your home, part of your rental money can be applied to the purchase.  Talk to Ernest about details.  
Your property is protected by security lights, a locked gate and multiple security cameras.  You put your padlock on your building to keep your treasures safe. 
Your unit, your treasures, your padlock.
ER-Rentals
~ SELF-STORAGE ~
Garden Shed
Loft Barn
Rent / month
Rent / Month
8x10
$60
$69
8x12
$65
$75
8x16
$75
$86
10x12
$75
$86
10x16
$85
$98
10x20
$100
$115
12x20
$120
$138
2 month minimum
Auto pay by ACH or CC